COULD YOU IMAGINE IF...
your stress levels could decline just by looking at a beautiful piece of art?
WHAT WOULD YOU DO IF...
you learned that these paintings could reduce your stress levels by up to 60% within the first couple of minutes?
HOW WOULD YOU FEEL IF...
you had one of these unique and beautiful paintings hanging on your wall right now?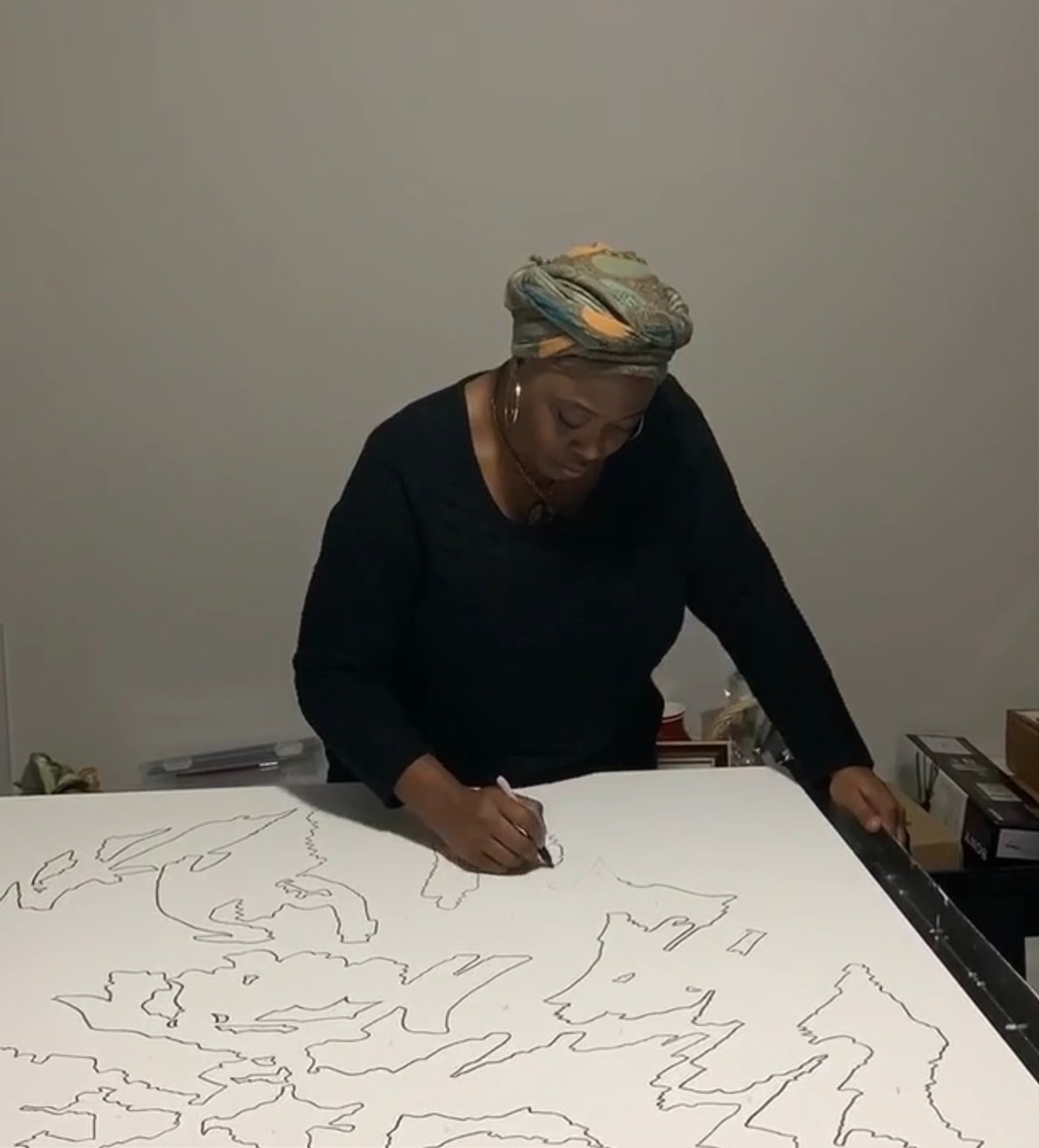 Hi! I'm Temi Ayodeji...
I'm a professional stress-relieving artist, author, coach, speaker, wife, & mother of two boys, one of whom is on the autism spectrum. Life has brought many challenges with its degree of stress, and fortunately for my family and me, it is under control. When I discovered stress-reducing art, I decided to create them using my unique style and techniques. Then, I place them strategically in certain parts of our home with the sole purpose of helping my younger son improve his focus and concentration. Within a short period of time, its effects were noticeable - and they were remarkable! My son's level of anxiety was significantly reduced, and the overall environment of my home became more peaceful than ever before.
My stress-reducing paintings are embedded with visual imagery technology. These are images scientifically proven to reduce stress by up to 60% within the first couple of minutes. My collectors and viewers have reported that my paintings are peaceful, calming, relaxing, and inspiring. They feel "less-stressed," which is a "good feeling in this stress-filled world."

Those results dictate what I do today.
I combine stress management training and my stress-reducing paintings into packages to implement and incorporate into your environment. I believe that stress-reducing paintings like mine should be incorporated into every environment - doctor's offices, schools, homes, religious institutions, etc.
"My wife and I were happy to receive Glaciers in Paradise I & II for our new home. We had been searching for something to put on the wall in the guest living room. We were really impressed with the quality of the canvas prints because they look like originals! We love how you used the colors to create the different patterns. They're the perfect piece for our special space. Thank you!
---Mr. W. Olatubi, Birmingham, AL.
"I want to thank you for bringing a deeply profound spiritual encounter my son experienced to art.
It touched him in a powerful way and I just weep at the beauty of that moment. You captured a piece of The Lord's heart with those images. It's a present my son will never forget, nor will I.
Thank you Temi from the bottom of our hearts."
---- R. Jones, Dothan, AL.
NEW!
"LIVE PREVIEW AUGMENTED REALITY (AR)"
You can now preview my collection of artworks from the comfort of your home, office, or commercial space in real-time. By using "Live Preview with Augmented Reality (AR) and the camera on your device, you can visualize precisely what any piece of painting will look like on your wall.
If you're away, we've got you covered. Utilize the "Wall Preview" option instead. This simulator helps you get a sense of scale and allows you to experiment with wall colors in multiple real-life environments. You can finally enjoy the experience of shopping for stress-reducing luxury art no matter where you are.