What people are saying...
"Your paintings grab the viewer and pulls them right in..."
- Patron, Mural City Coffee Company, Dothan, AL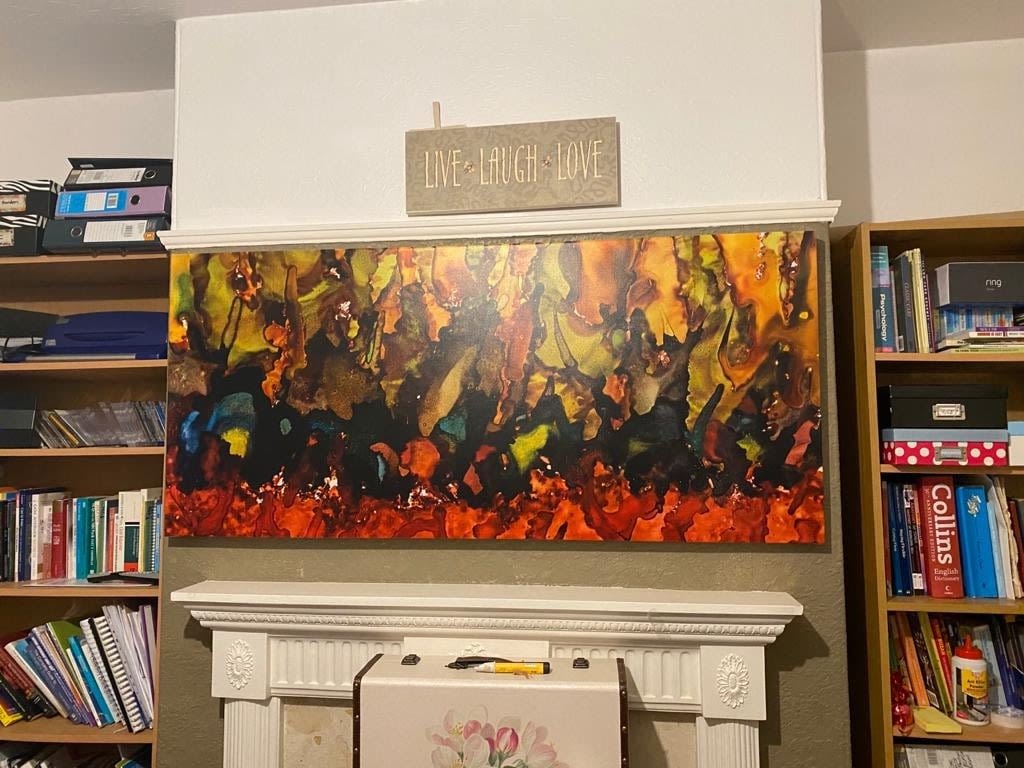 Speak to me...
"When I saw "ROOTS" for the first time, it immediately caught my attention. Although, I love the colors, there was something deeper about this piece that spoke to my heart. After reading the description, I knew I had to have it. Too bad you had sold the original, but I'm happy I could get the print on a canvas sheet shipped to me in the UK for my bedroom. I'll just have it framed locally. I must admit, when I took the painting out the tube and spread it out, it blew me away! It's so beautiful! Very beautiful! Now, I'm debating whether to hang it in my living-room. Thank you Temi. This piece was made for me and I plan on buying more of your paintings for my home. What a wonderful birthday gift to myself. As soon as I receive the framed artwork, I'll send you a picture.
- Dr. Y. Oluwole, United Kingdom
Sacred Memories of Mom and Dad...
(Commission)
The painting was so vivid I felt my parents were talking to me through their eyes, and me talking to them. I started to cry because that painting just took me back in time flooding me with memories that were so vivid. My mom is still living but my Dad has been dead for 8 years. I thank them for raising me and giving me a good life. I So many memories that I would not think of on a daily basis. Art is amazing!
Thank you, Temi for your good heart and your God giving talent. You have blessed me tremendously with your gift. May God continue to bless you to bless others. I love you my Christian sister in Christ !"
--------Kimberly Eleanor Pena, Dothan, AL.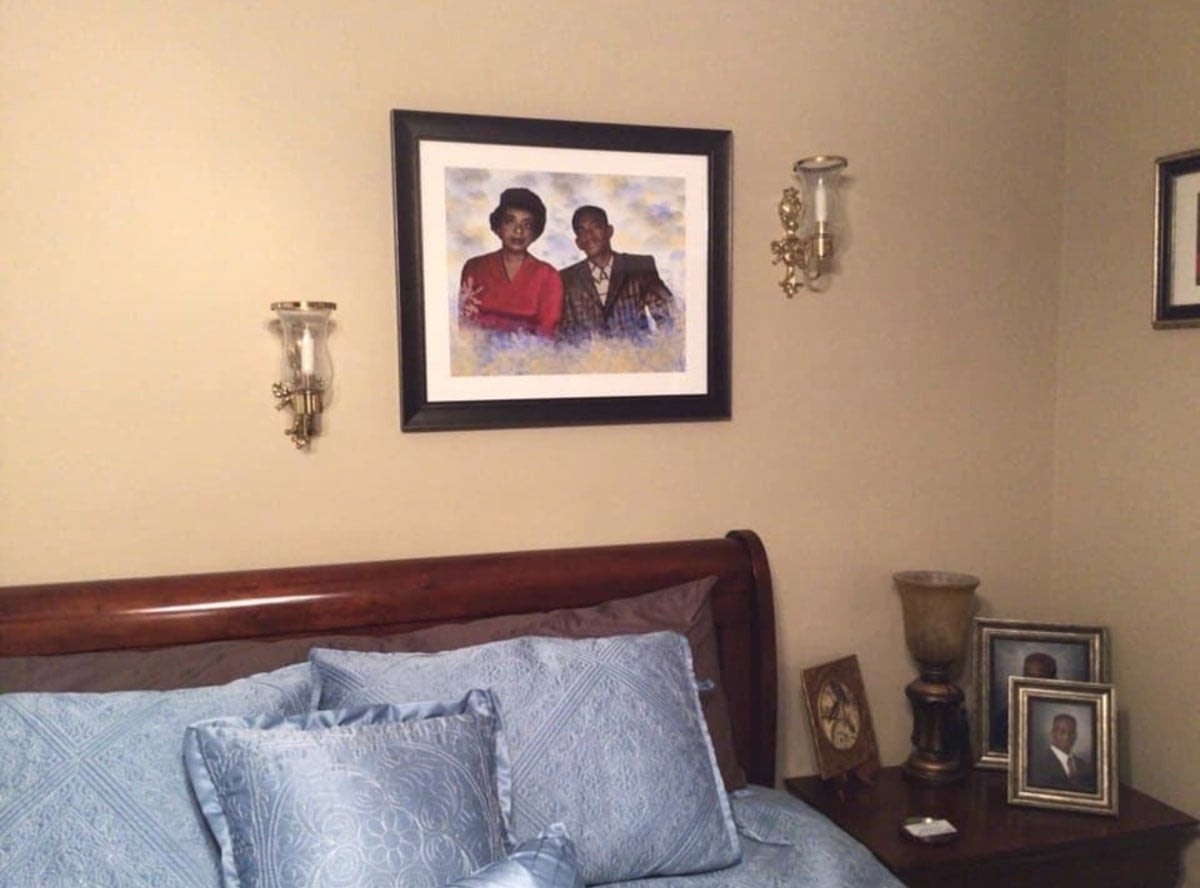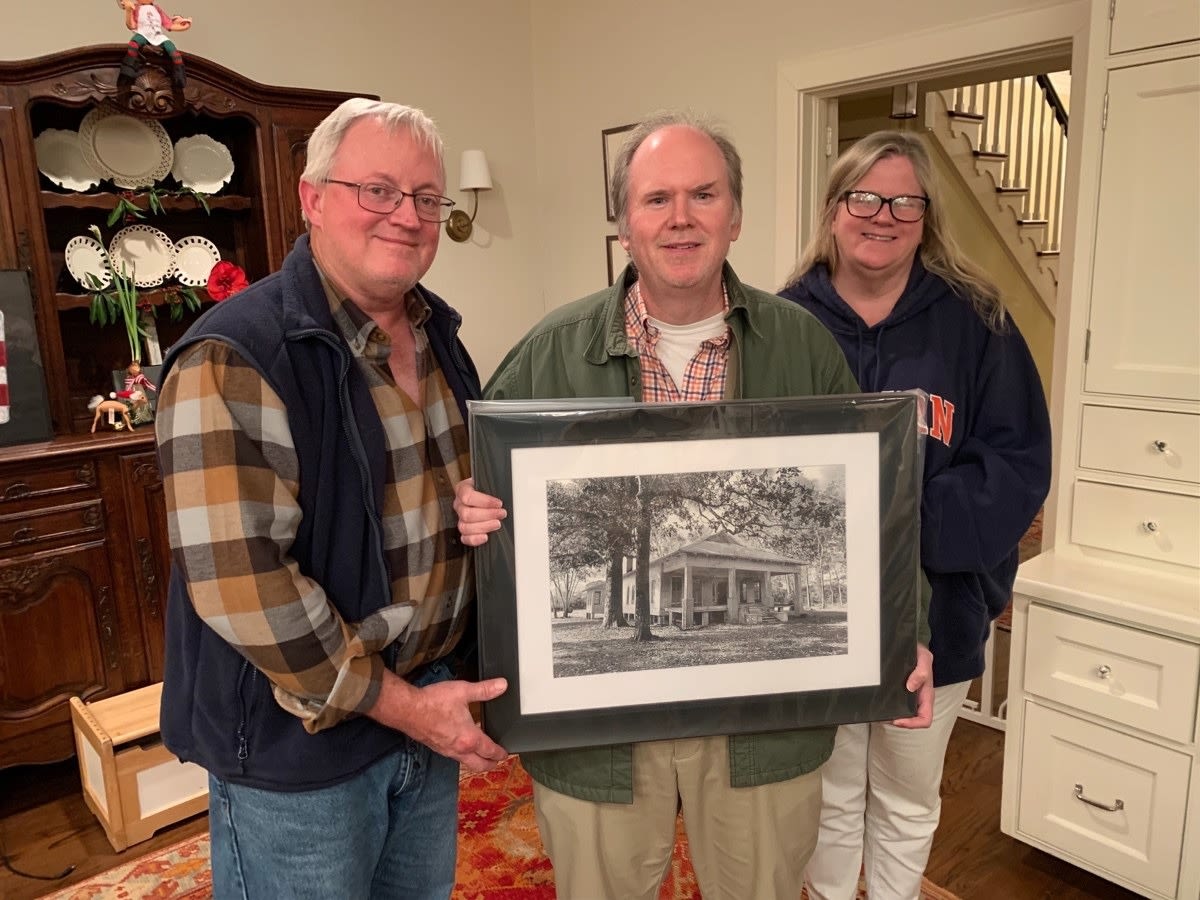 My Wife's Childhood Home... (commission)
"My wife and her brothers loved the art piece."
- Mr. D. Mitchell, Dothan, AL.
A New Addition To Our Home...
"My wife and I were happy to receive Glaciers in Paradise I & II for our new home. We had been searching for something to put on the wall in the guest living room. We were really impressed with the quality of the canvas prints because they look like originals! We love how you used the colors to create the different patterns. They're the perfect piece for our special space. Thank you!
- Mr. W. Olatubi, Birmingham, AL.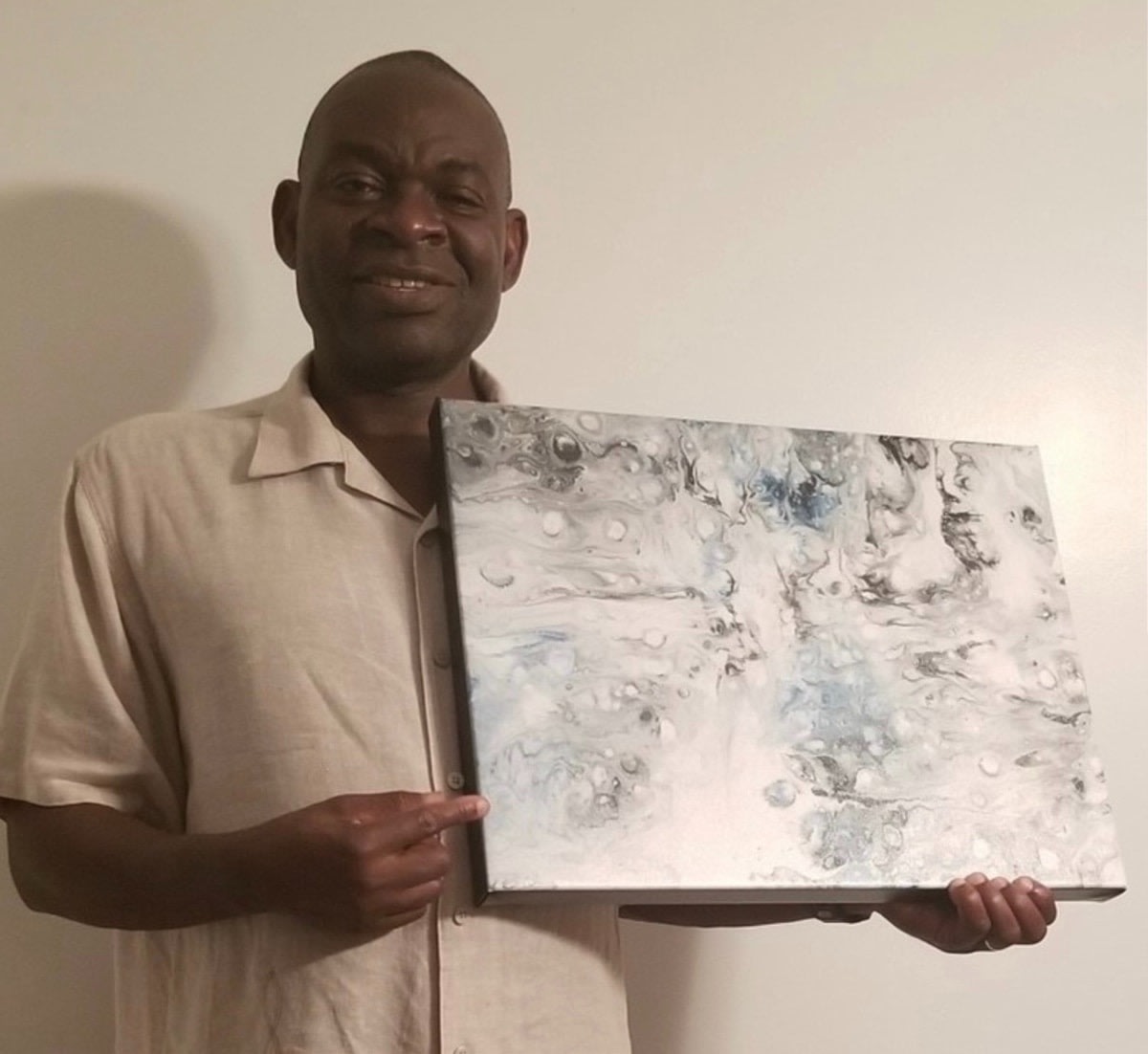 A Mother's Special Gift...
(Commission)
"I want to thank you for bringing a deeply profound spiritual encounter my son experienced to art.
It touched him in a powerful way and I just weep at the beauty of that moment. You captured a piece of The Lord's heart with those images. It's a present my son will never forget, nor will I.
Thank you Temi from the bottom of our hearts."
---- R. Jones, Dothan, AL.
Oh my goodness Temi, I finally received "REUNITE" today! It's so beautiful seeing it in-person. It gives me the chills. The details, colors, and movement of the colors are all so beautiful. I can't wait to hang it up and share it with my family. Thank you!

- Charlie Potter, Dothan, AL.
"It's so obvious that you really put a lot of thought into your work..."

- Patron, MCCC, Dothan, AL
"Your paintings are calming..."
-Patron, Mural City Coffee Company, Dothan, AL.